Will Hill Net Worth: How Much Has the Arlington Renegades' Controversial Safety Earned Thus Far in His Career?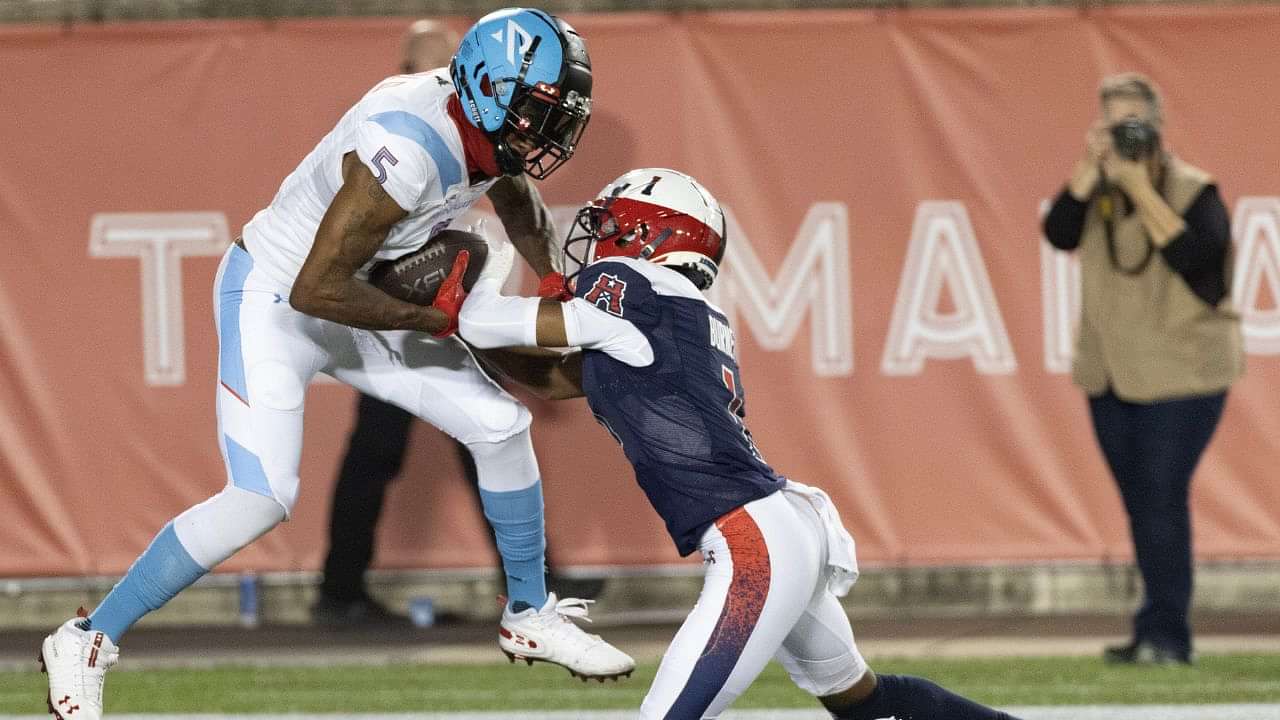 Will Hill made headlines when he rose through the ranks while playing for Urban Meyer's Florida Gators. However, he was unable to find any takers during the 2011 draft and hence was forced to join the Arizona Rattlers of the AFL.
Finally in 2012, Hill was roped in by the New York Giants. The strong safety was given a 3-year $1.4 million contract by the franchise with an average salary of $480,000. However, lack of opportunities and failure to do anything substantial on the big stage resulted in Will getting waived off by the Giants in 2014.
Loading embed instagram https://www.instagram.com/p/CpBbx9UuKPc/?utm_source=ig_embed&utm_campaign=loading
Also Read: Jalen Ramsey Contract: Are the Rams Being Forced to Cut Their Star Cornerback Amidst Salary Cap Issues?
Will Hill's Net Worth
Will Hill, who now has a net worth of around $5 million, was roped in by the Baltimore Ravens in 2014. He was then offered 1-year contract by the Baltimore-based franchise worth around $560,000. Initially, Hill was churning out impressive numbers for the unit was even offered a 2-year $7 million extension.
However, the Ravens decided to release Will when they got to know that he had failed a drug test and was banned for 10 games by the league. Will then went on to play in the CFL for the Hamilton Tiger-Cats in 2017. Two years after that, Will went to the Orlando Apollos, Then in 2020, he featured for the St. Louis Battlehawks and now, he is playing for the Arlington Renegades.
It would be safe to say that Will has been through a lot of ups and downs in his career. Although he has all the talent in the world, the inability to establish himself as a regular member of any team has forced him to keep changing franchises from time to time.
Will Hill & the Drug Problem
Will always had the ability, the game required to make him an important part of any unit. However, his sheer inability to realize how important it was to strictly follow NFL's drug policy severely impacted his career.
Hill was suspended in 2012 for using Adderall, then in 2013, he again violated the league's drug abuse policy and again in 2014, he was suspended for 6 games for marijuana use. Three suspensions in 3 years forced the Giants to look beyond him as his actions were severely impacting the franchise's image.
If three suspension weren't enough, Hill ended up committing the same mistake 4th time in 2016. He earned a 10-game suspension and was then released by the Ravens. Currently, Will plays for XFL's Arlington Renegades and we hope he stops himself from committing the same error 5th time in his career.
Also Read: Antonio Brown's Rare Heartwarming Video With His Kids Appears in HBO's Trailer For 'Hard Knocks'
---