The M4's Triumphant Return to Pubs! The Best Warzone 2 Loadout for Ashika Island!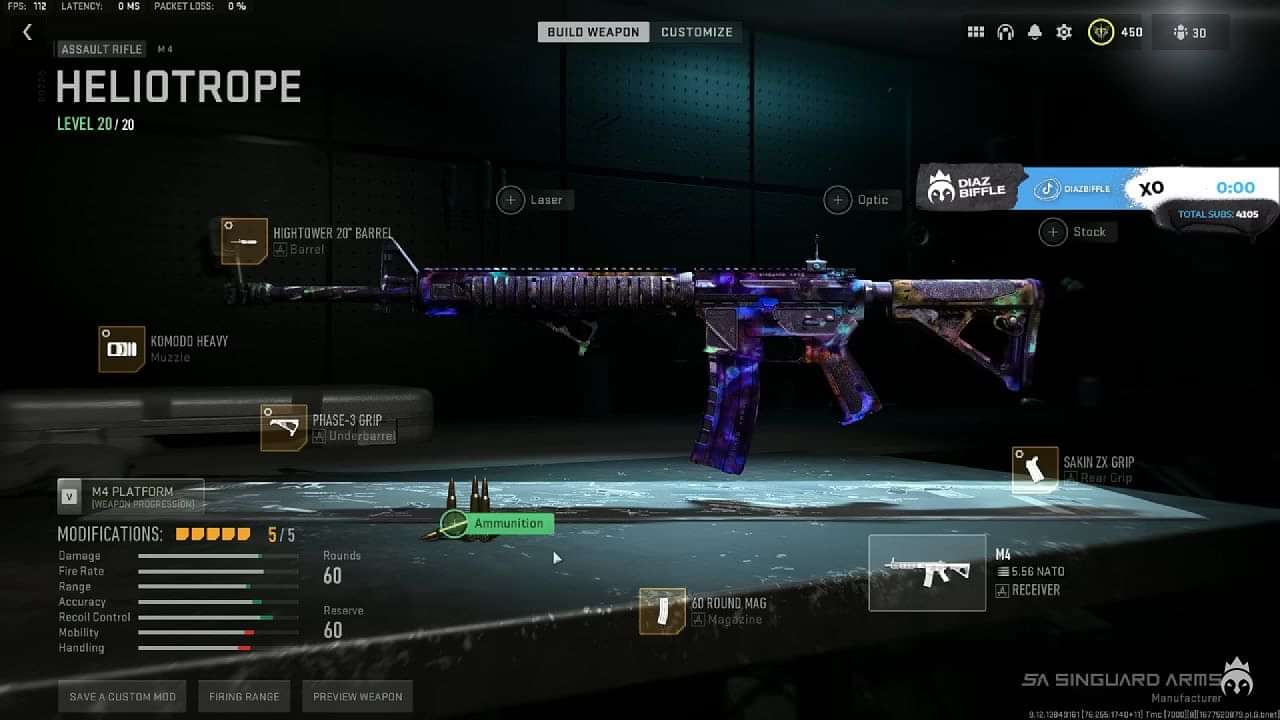 This article will take a look at the best Warzone 2 loadout for the M4. It will consist of attachments that dominate on Ashika Island.
The M4 took the backseat for quite a while in the meta before making a comeback in Season 2. The gun had a hard time competing against the assault files. However, with the recent nerfs of the meta weapons, the M4 users are starting to increase again. Taking advantage of this meta, let us construct a loadout that will benefit the long and medium ranges of Ashika Island.
Also Read: Ludwig reveals his 1997 Subaru Sambar van was stolen after LA storms
The M4 Hasn't Lost its Touch in Warzone 2; Simple Yet Effective Class Setup for Ashika Island
The class loadout is simple but it will help you in almost every situation in the game. The first attachment for this gun should ensure you are able to take multiple gunfights and win. Therefore, we will use the 60-round Mag. Complementing the ammo, let us go with the Sakin ZX Grip which is going to decrease the recoil of the gun at the cost of aiming stability. The M4 has lesser recoil than most guns, this attachment will make it a laserbeam.
The Phase-3 Underbarrel increases hip-fire accuracy, aiming idle stability and recoil stabilization. These combinations of buffs will make this gun viable for close-quarters combat. The Hightower 20" Barrel is necessary for faster TTK. It increases bullet velocity, damage range, and recoil control. In addition, hip-fire accuracy is also increased. The horizontal recoil of the M4 can be a huge problem that persists over time. To counter that, we will use the Komodo Heavy Muzzle as the last attachment.
However, you can also use the Cronen Mini Pro, Aim OP V-4, or any other Optic in replacement for the Komodo Heavy. For the perk packages, we recommend going for a Vanguard or a Weapon Specialist setup. Those two are really versatile and will give you all the important passive buffs you need to win gunfights. For lethal and tactical, your preference is a priority. Although, we recommend the Drill Charge and a Flashbang if all else fails.
Follow DiazBiffle for more Warzone 2 videos and stay tuned at The SportsRush for more weapon laodouts!
Also Read: 7 Days To Die: When Did It Come Out, Where to Play, Price, and Multiplayer
---