Andrew Tate Father: Everything You Need to Know About Emory Tate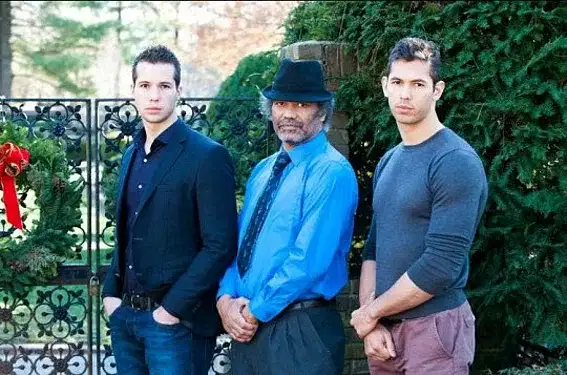 Andrew Tate, a former professional kickboxer, is now known as a social media personality since his fame rose on social media. Andrew Tate is not a new name for people who are on social media. His views and his videos are bold and always out there in the public. Andrew Tate's Father, Emory Tate, was also an interesting personality in himself.
The Tate brothers are both combat sports athletes. While Andrew was a professional kickboxer, his brother Tristan was also a famous British kickboxer and a television personality. Andrew Tate is that famous guy on social media who is against feminism and many other things.
His views on topics like feminism, jobs, etc. are very strong and many young people have an agreement with his views is what one could believe seeing his fan following.
Also Read: VIDEO: Tristan Tate, Brother of Andrew Tate, Mocks Police With a 'Joker-Esque' Nasty Chuckle
Andrew Tate's Father: Emory Tate
Emory Tate, Andrew's father, was a Chicago-born guy who was an attorney. He learned to play chess at a young age. He served in the United States Air Force as a sergeant, where he "excelled as a linguist."
Emory Tate's chess lecture on YouTube is a video that has around 1.2 million views. Just like his father, Andrew is also interested in the game of chess and life. Tate has repeatedly mentioned his father on various talk shows.
Tate used to share about his father and his ability to play chess so well. How he used to play chess with his father and how Emory Tate used to defeat him in chess was something Andrew mentioned on the internet.
Emory Tate had a reputation as a creative and dangerous tactician on the US chess circuit. He has many victories in his name. He was inducted into the Indiana chess hall of fame after he won the Indiana state championship six times. In 2010, he also won the Alabama state championship.
In the US chess circuit, Emory Tate won 80 tournament games against grandmasters. The United States Armed Forces Chess Championship was bagged by Emory Tate five times. Emory Tate married an English woman. On October 17, 2015, Emory Tate suffered a heart attack and died during a tournament in California.
Tate Brothers:
The Tate brothers have always been in the news and on social media, especially gaining traction during covid.
Andrew Tate and his brother were detained in Romania as a part of human trafficking and rape investigation. The brothers were detained and had the house raided in the capital, Bucharest. In 2016, when he was removed from the British TV show Big Brother over a video that appeared to show him attacking a woman.
Loading embed tweet https://twitter.com/TheOnion/status/1624094615753175044?ref_src=twsrc%5Etfw
Tate went on to gain notoriety online, with Twitter banning him for saying women should "bear responsibility" for being sexually assaulted. He has since been reinstated.
He regularly appeared in videos with a fleet of expensive sports cars, on private jets, and enjoying expensive holidays.
---