Joe Rogan eager to see Khamzat Chimaev vs. Jorge Masvidal or Colby Covington because: "that's the ultimate test"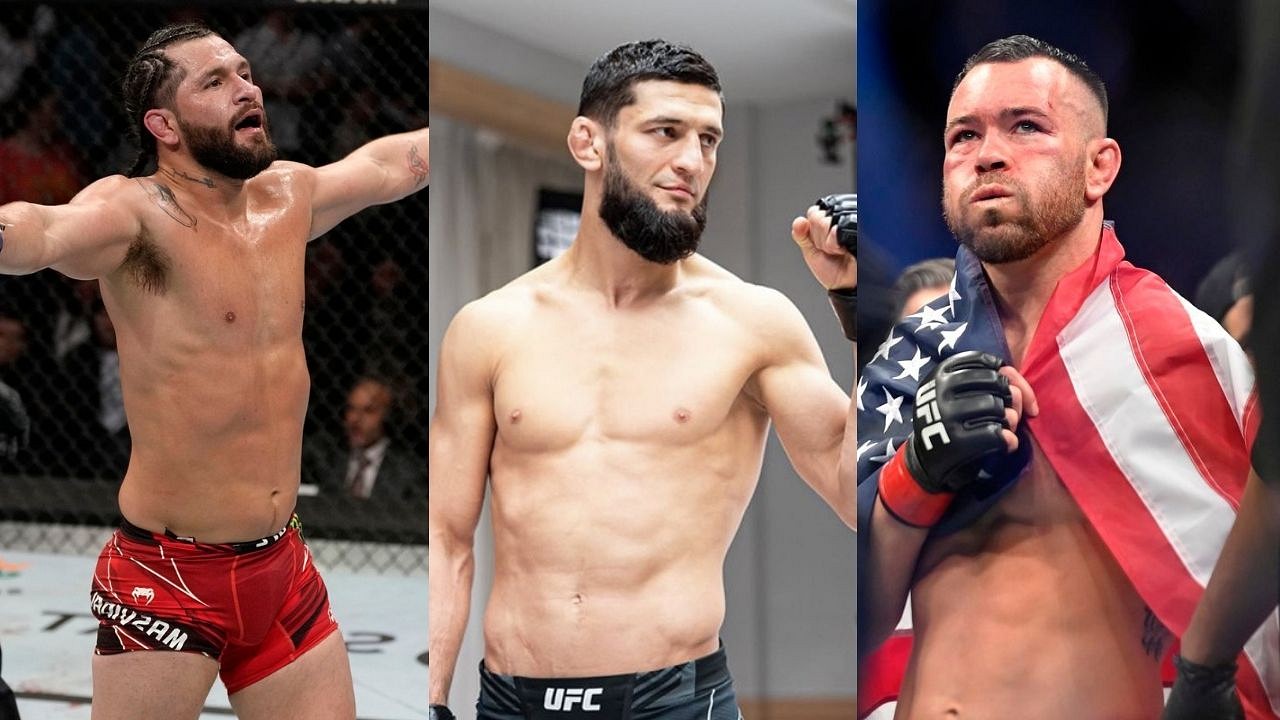 Joe Rogan is eager to see Khamzat Chimaev fight Jorge Masvidal or Colby Covington after his fight with Nate Diaz at UFC 279.
Khamzat Chimaev is certainly a polarizing figure, to put it mildly. The Swede has had a thrilling couple of years since his debut. Since he graced the octagon in 2020, 'Borz' has had an enthralling ride in the UFC.
From battering his competition in two different weight classes in three months to absolutely dominating his first-ranked opponent, Chimaev has shown it all.
The now, number three ranked Welterweight, in 2021, absolutely oppressed and bullied number 13 ranked Li Jing Liang. The 28-year-old submitted his foe in spectacular fashion in the first round.
Followed by which, Chimaev treated fans to a unanimous decision victory, against Jiu-Jitsu ace, Gilbert Burns. It was one of the best fights of the past year. The fight was a real step up in competition for 'Borz'.
Now, Khamzat is set for a barn buster against UFC veteran, Nate Diaz. The bout is scheduled as the main event for UFC 279 on September 10 for five rounds.
With spectators seeing Khamzat in real adversity against a top-ranked opponent, certain fan bases of the sport believe Chimaev needs to be tested against the top five ranked Welterweights, prior to being awarded a title shot.
Also read: After Admitting His Love for MMA to Joe Rogan, $57.7 Billion Worth Mark Zuckerberg Amazed Conor McGregor and Other UFC Stars With His Fight Talents
Long-time UFC commentator, Joe Rogan believes Khamzat Chimaev needs to be tested against the likes of Jorge Masvidal and Colby Covington!
Despite outlasting Burns in a three-round war, questions have been raised with respect to the level of opponents Chimaev has beat.
Albeit, the Swede's upset of the second-ranked contender in 'Durinho', arguments have arisen. These are with relation to the fact that if it was a five-round fight, the bout could have gone the Brazilian's way.
As such, long-time MMA advocate, comedian, and commentator, Joe Rogan has stated his thoughts on the now popular Khamzat.
Rogan believes, 'Borz' needs to be tested against someone of the caliber of Colby Covington and Jorge Masvidal.
The fact is Colby Covington is a conventional wrestler, with average striking. Masvidal on the other hand is a traditional striker, who has made a career off of knockouts.
Khamzat Chimaev is a complete martial artist, who possesses expertise, in both striking and wrestling. A fighter representing a more skilled and newer generation.
"Now that fight I can get behind, more than maybe even the Nate fight," Rogan said on his popular podcast show, Joe Rogan Experience. "Masvidal versus Khamzat, I like that fight a lot. That's interesting. Khamzat vs Covington is very interesting," he added.
The truth remains, the likes of Covington and Masvidal would be tough matchups for the Swedish star. However, neither would pose any threat nor make it a competitive fight for him.
How would you see the fight playing out?
---