Snoop Dogg Learns Gun Disarm From Famous Self-Defense Trainer Dale Brown, Who Was Previously Called Out by UFC Fighter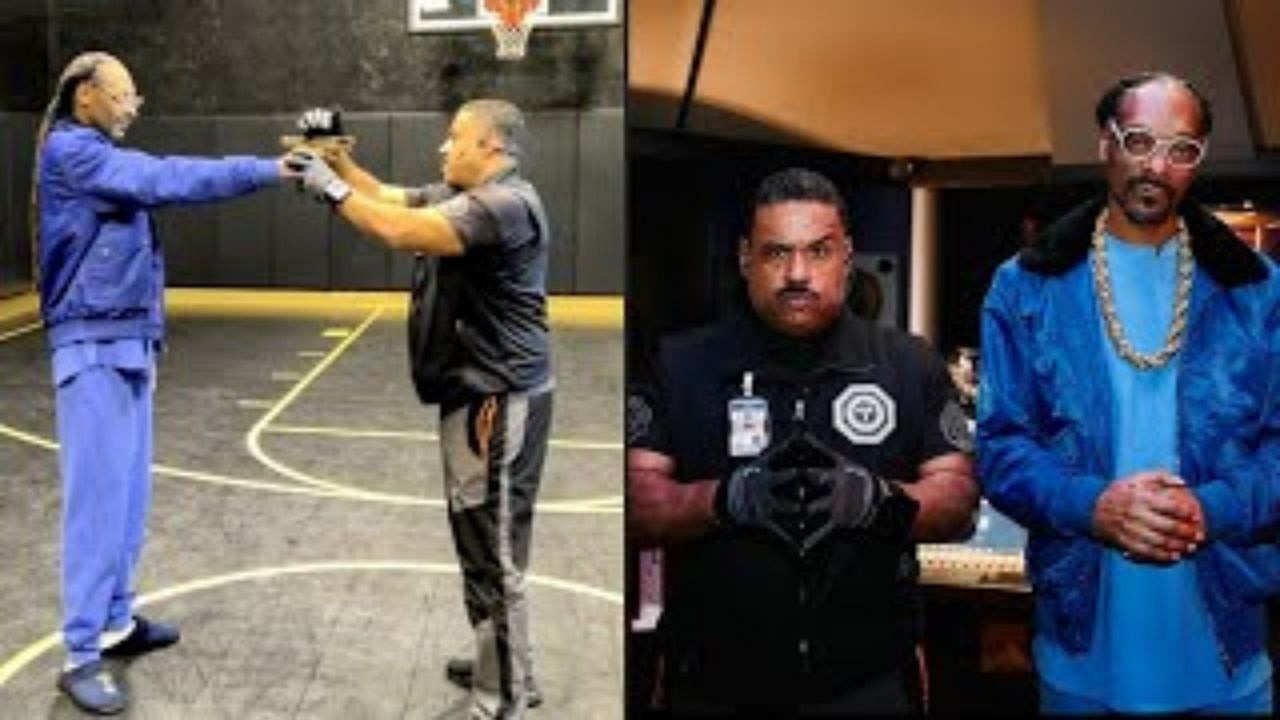 Detroit's self-proclaimed self-defense coach, Dale Brown, is a viral sensation, leading to rapper Snoop Dogg acquiring his services! 
2022 has been a rather strange year for mixed martial arts. The period has witnessed the final calling of a lot of legendary fighters, whilst at the same time, introducing us to an uncanny figure, who has demonstrated his 'knowledge' of self-defense.
His antics have warranted numerous responses from Twitter, but most notably gained him a few admirers, including popular and renowned artist, Snoop Dogg. Snoop Dogg can be seen appalled by a 'gun disarming' technique illustrated by the self-defense coach.
Also read: "I've Become Good Friends With Snoop Dogg, Offset and Migos"- WWE Hall of Famer Discusses His 'Legitimate' Friendship With Pop Artists and Rappers
In spite of garnering a few eyes from prominent figures, professional martial arts practitioners and competitors have called out Brown, for his lack of expertise!
When it comes to self-defense and martial arts, the professionals always stand tall, having a reputation and credibility that exceeds a span of decades. UFC fighters, who have seen the frolics displayed by Dale Brown, are calling out the Detroit-based coach.
UFC 'Hall of Famer' and former Heavyweight champion, Bas Rutten did not take lightly the teachings of Brown and has heavily criticized the apparent self-defense coach.
Rutten commented–
"The not real guy? Guys like that get people killed because they give them a false sense of security. "That's why I don't teach self-defense in my classes."
 

View this post on Instagram

 
UFC fighters Tai Tuivasa and Sean Strickland have also provided their honest opinions on the D.U.S.T commander, and suffice it to say, they are not impressed.
Also read: Snoop Dogg, who once roasted Stephen Curry for locking up 50 kids, made a perfect parody for the Warriors guard?
In spite of criticisms, the D.U.S.T program leader did find himself a fan in UFC Middleweight, Joaquin Buckley, who holds the accreditation, for the greatest knockout in UFC history!
'New Mansa', even paid the facilities center a visit, where he uploaded a video of himself being impressed with Brown. The alliance eventually led to Brown cornering Buckley for his fight, which Buckley won via submission.
Your eyes are not deceiving you! 👀

That is social media viral sensation Commander Dale Brown of Detroit Urban Survival Training (DUST) in the corner of Joaquin Buckley! 🤯#UFCVegas48 pic.twitter.com/XzUhnnhfIU

— UFC on BT Sport (@btsportufc) February 20, 2022
Although his tactics have proven to be a failing one, in which the charade has been blown multiple times, the debate still lives on, with a spectrum of martial arts lovers considering him a troll, whereas a smaller portion is invested in his strategies.
Also read: $400 million Shaquille O'Neal got his 'homie' Snoop Dogg a General commercial on FaceTime
---