Andrew Tate Issues Stern Warning Publicly, After Jail Attack Revelation: "I'm a Peaceful Man but…"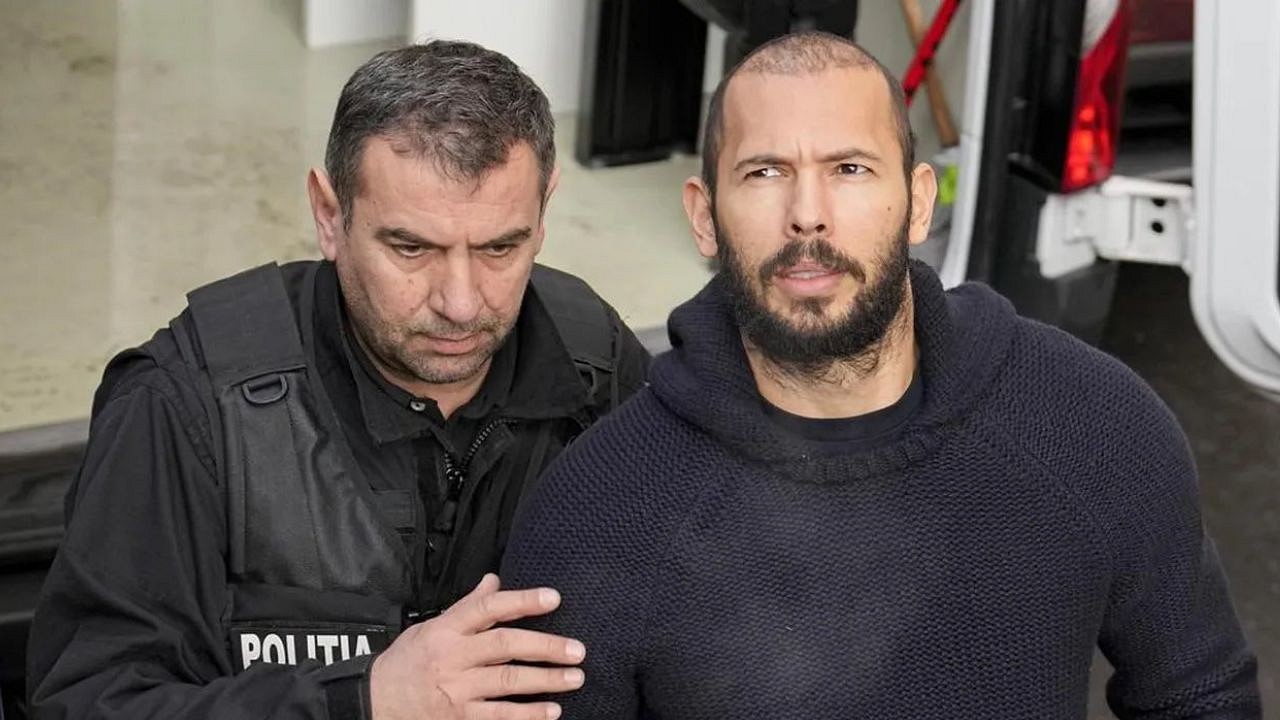 Andrew Tate, the controversial social media influencer, is a very outspoken personality. In fact, it was this characteristic that got him in trouble initially. Tate is a self-proclaimed men's influencer, who shares outrageous thoughts on social media. He mostly talks about the functioning of men and women in society. However, his thoughts are deemed controversial and many people label him as a misogynist. This resulted in his ban on most social media platforms. But Tate was unfazed by the backlash and continues to speak his mind. The former British American professional kickboxer was back on Twitter last year after Elon Musk bought the platform.
And despite the controversies that surround him, Tate has a cult following around the globe. On Twitter, he has over five million followers and the numbers are increasing day by day, even after his recent arrest.
Tate's warning on Twitter
The Romanian authorities arrested Andrew and his younger brother, Tristan, last year from their mansion in Bucharest. They are held in Romanian prison over suspected human trafficking and money laundering.
ALSO READ: $350M G2 Esports Co-Founder Carlos Rodríguez Speaks Out After Stepping Down Due to Andrew Tate Controversy
Despite the arrest, Tate continues to post on his official Twitter account with the help of his lawyers. He shares insights from the jail with his fans. Recently, Tate posted a warning.
I'm a peaceful man.

I never bark.

But if the time comes, I will not half bite

Do you understand? pic.twitter.com/QLxqlXs9DA

— Andrew Tate (@Cobratate) March 8, 2023
He wrote, "I'm a peaceful man. I never bark. But if the time comes, I will not half bite. Do you understand?" Although Tate wasn't clear about who he was talking to, this post was made after he recently revealed a jail attack.
In his previous tweet, Tate said that while doing his laundry, three prisoners attempted to intimidate him. However, the controversial social media star further added that he was able to avoid them.
Does Andrew Tate have lung cancer?
No, the 36-year-old does not have lung cancer. Initially, one of Andrew Tate's managers talked about his medical complications on his Instagram account. And that's where the rumor started to begin.
https://twitter.com/TopGirlKeiko/status/1632124688800395265?s=20
There were also a few medical reports that were circulating on social media after the news. But later his manager shut the rumors by clarifying that it wasn't cancer but some kind of lung infection, for which Tate was already doing medical checkups in Dubai.
ALSO READ: A Collection of the Most Cryptic Andrew Tate Tweets Since his Arrest
Finally, Tate himself clarified on Twitter that he does not have lung cancer to put an end to the rumors. It was also reported that the controversial influencer will be receiving treatment in Romania itself. After a hearing last month, the judicial court has extended his detention 30 more days. He might be kept in prison until the end of March now.
What are your thoughts on the things that Andrew Tate posts on Twitter? What do you guys think about his health problem?
---
Share this article