Fact Check: Will Andrew Tate Be Released Before March Ends?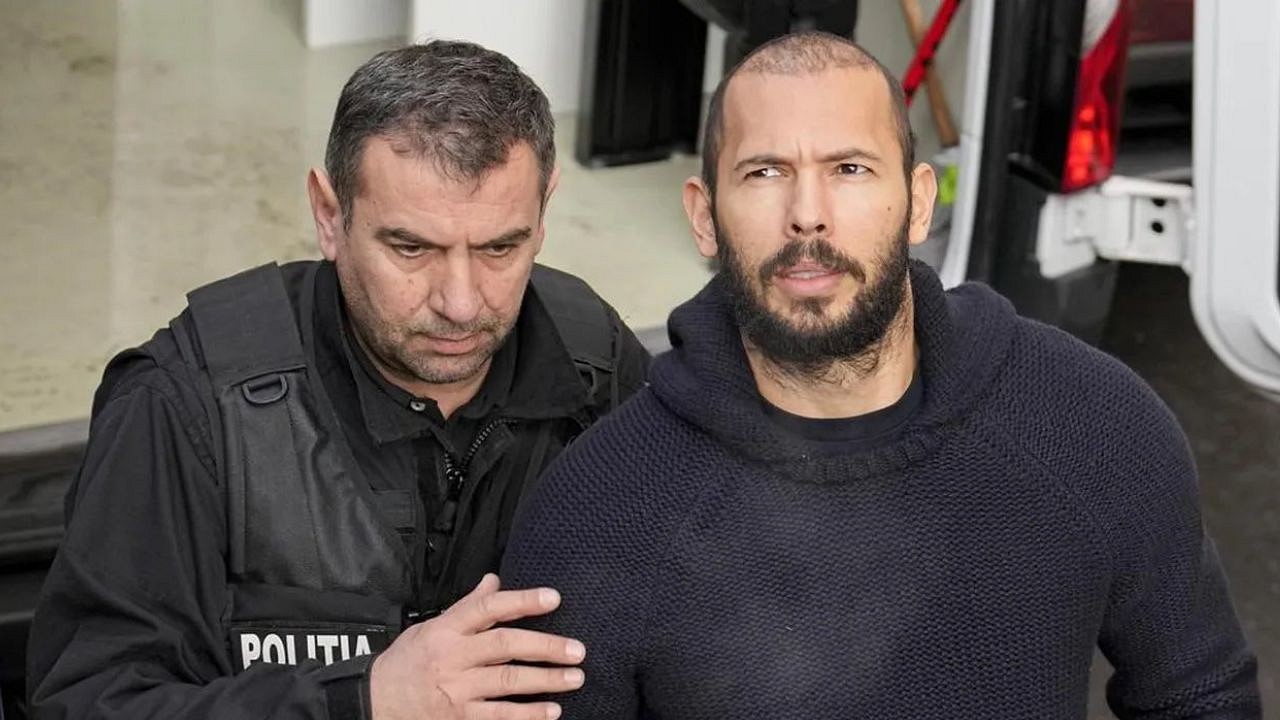 In December 2023, Romanian authorities detained Andrew Tate and his younger brother Tristan Tate at their mansion on accusations of engaging in human trafficking and money laundering. The Romanian court has repeatedly dismissed their appeals against imprisonment ever since time. But, it's important to note that although the prosecutors have not yet presented enough evidence to support their criminal accusations, the controversial social media influencers have been held because of the continuing investigation. The Tate brothers were not charged with the crimes, despite the fact that six alleged victims have come forward after the arrest.
The Tate brothers have been communicating with their followers on Twitter continually since their arrest, either through their attorney or close friends. So, despite the brothers' controversial statements, the fans have started to sympathize with them. Many others also wonder when the brothers will be released from custody in Romania.
Will Andrew Tate and Tristan Tate be released from prison before the end of March?
The Tate brothers have not yet been accused of the crimes, as mentioned. The brothers assert their innocence as a result in front of the media and supporters. Their legal team has contested the arrest on many occasions. Yet, it was always turned down.
ALSO READ: Joe Rogan Outlines Kamaru Usman vs. Leon Edwards Trilogy Ahead of UFC 286
The most recent hearing took place this week. And according to sources, their imprisonment is expected to expire on March 29th. The most recent hearing took place this week. But, due to the investigation, the Romanian court has the authority to lengthen their sentence.
For all of you saying Romanian LAW is way different,

No mate its not.

You can't lock someone up for 180 days without evidence.

Yes, they're in preventive arrest however in preventive arrest you must present evidence to extend the detention.

There is no justice in Romania.

— Tate News (@TateNewss) March 16, 2023
Yet, other sources claim that in order to keep the Tate brothers in custody longer this time, the court will need to present compelling evidence. According to the law, a person cannot be detained by the government for longer than 180 days without provable cause.
Consequently, it is quite possible that the Tate brothers will be released before the end of March 2023 if the court does not present evidence against them.
Tate's followers are growing since his arrest
The 36-year-old was banned from various social networking sites because of his controversial personality. Yet once Elon Musk acquired Twitter last year, Andrew Tate regained access to his account.
Tate has developed a cult following all around the world and is well-recognized for influencing males. His Twitter following has increased significantly after his arrest and now exceeds 5 million.
ALSO READ: Conor McGregor Donates $1 Million to Tunnel to Towers Foundation for a 'Noble Cause' Ahead of UFC Return
Andrew Tate aka 'Top G' frequently discusses escaping from 'The Matrix,' a group of people with greater power that control society. He has also said that 'The Matrix' is to blame for his imprisonment. Tate has effectively tapped into his supporters and created Hustlers University online by discussing the same topics. Here, he sells his followers dating and money-making programs in order to escape The Matrix. The controversial influencer has amassed his or her wealth in this way.
What are your thoughts on Andrew Tate's followers? Do you guys think he will be released from prison before March?
---
Share this article