Genshin Impact 3.6 update release date, character banners, new location expansion and more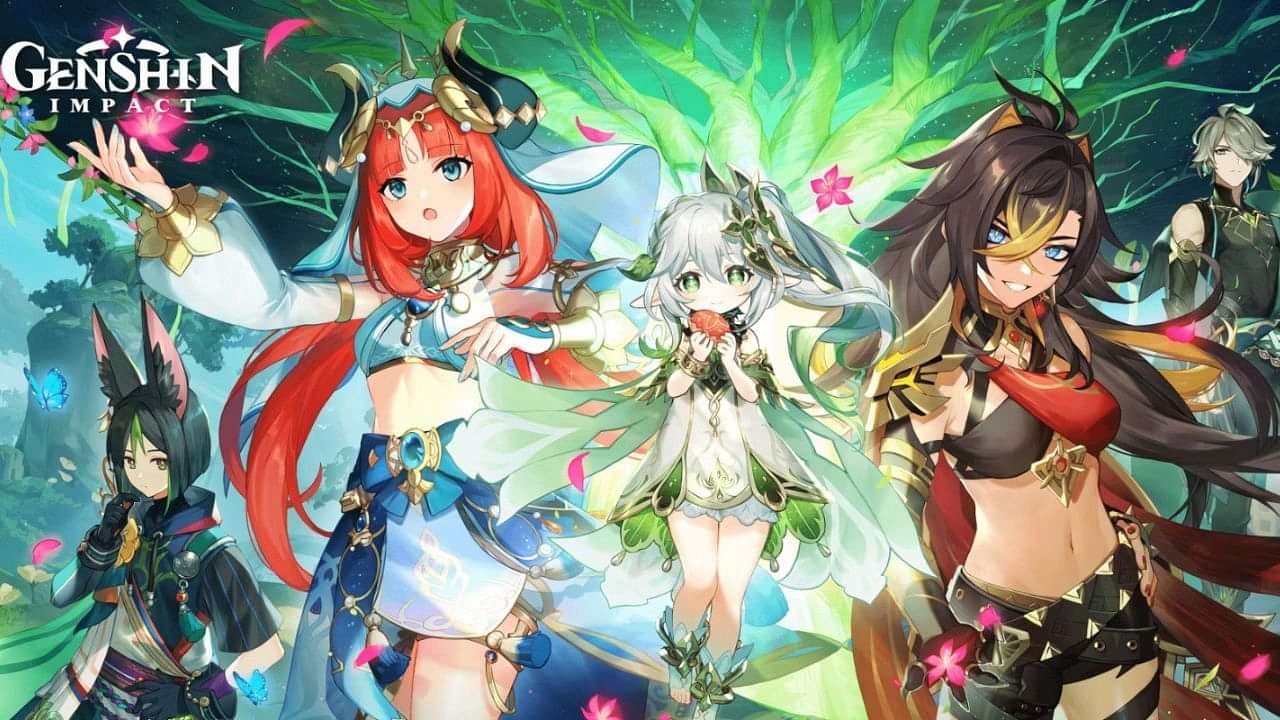 Genshin Impact 3.5 update has officially entered its second phase and the leaks for the upcoming update, including the characters and reruns, have also been leaked. The Genshin Impact 3.6 update release date has also been widely speculated by travelers.
As widely suggested by the leaks, the update will introduce Kaveh and Baizhu as the new characters. Baizhu will be a 5-star Dendro character and Kaveh will be the 4-star unit.
Genshin Impact 3.6 Update Release Date, Banners
Loading embed tweet https://twitter.com/kuropupp3t/status/1636184792193716226?ref_src=twsrc%5Etfw
Given the 42-cycle nature of the updates, the Genshin Impact 3.6 release date would be 11/12 April 2023. Just like all the previous updates, this update will also have two phases, both of which would last 20 days.
According to many leaks, the first banner will have Nahida rerun, who is a 5-star Dendro Catalyst, and will also feature the 5-star Hydro Sword wielder Nilou. The second phase will have the introduction of Baizhu, Ganyu, and Kaveh.
Loading embed tweet https://twitter.com/77__oat/status/1635656848232828929?ref_src=twsrc%5Etfw
All details regarding Baizhu can be found in our Genshin Impact archives, along with all the leaks about the update. However, more information about the update will be revealed in the 3.6 livestream. Travelers are suggested to wait for all the official news.
New Location Expansion Genshin Impact
Loading embed tweet https://twitter.com/merlin_impact/status/1630874740523925506?ref_src=twsrc%5Etfw
An old leak revealed that the 3.6 update will have location expansion with Chenyu Vale being available to play. This area is expected to have a lot of mountains and streams.
What is unsure is the size of the new area. The expanse of the area will only be revealed once the update rolls out. In addition to this, where the area is situated will also be revealed later on.
World boss hinted in Genshin Impact 3.6 leaks
3.6 World Boss Gameplay
by u/Revolutionary_Meet25 in Genshin_Impact_Leaks
A very recent leak also suggested that a new world boss might also make its way into the new update. The video demonstrates how the world dictator may manipulate and control many factors to his advantage. To breach the boss' shield, players will probably need to alter their team composition among other factors.
Readers are expected to take all of these hints with a grain of salt since all of these are just leaks. All of the details will be revealed in a few weeks.
---