"Love Everything About You, But…": Ayesha Curry Posts Heartwarming Confession On Stephen Curry's 35th Birthday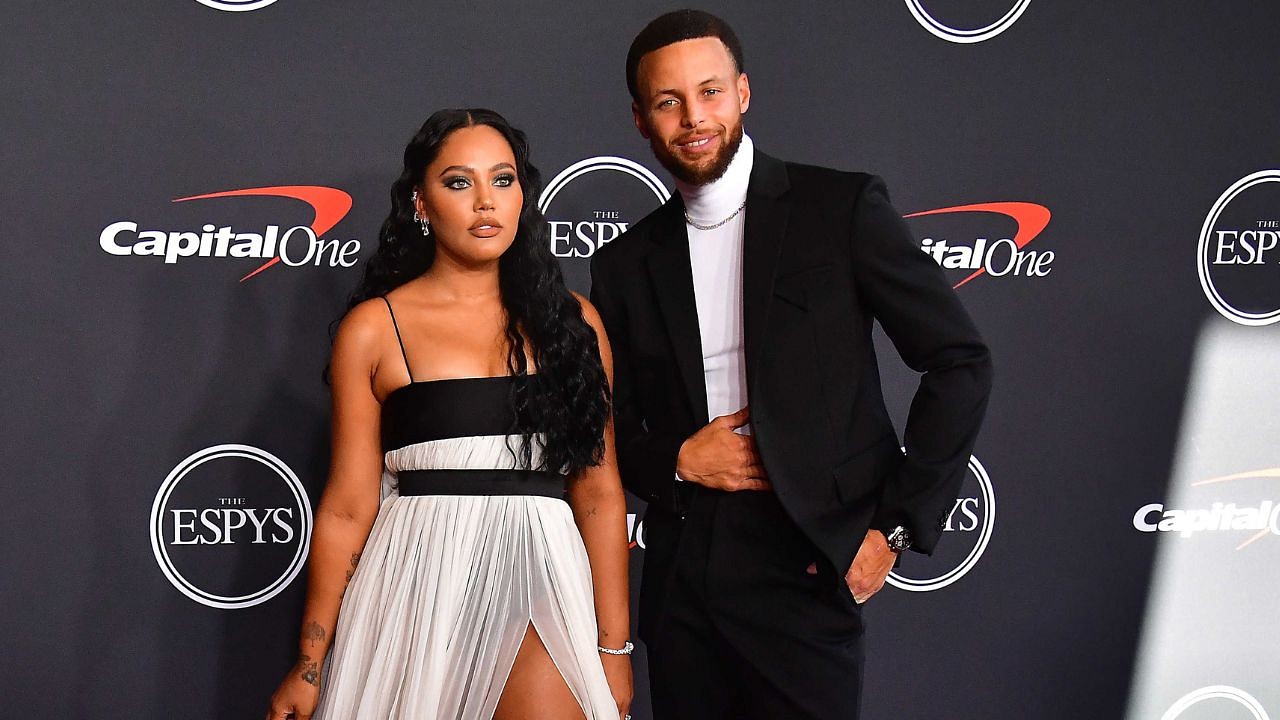 Ayesha Curry's relationship with Stephen Curry is one of the most adorable bonds in the NBA world. The two are the epitome of a couple deeply in love with each other. The way they carry themselves and publicly display their affection for each other only strengthens this notion. In all fairness, in a league where marriages suffer because of the athlete's popularity, Ayesha and Steph have really managed to build something that is both surprising and inspiring.
Today is Curry's 35th birthday. It is hard to believe that the baby-faced assassin is just 5 years away from turning 40. While the idea of him aging is troubling for a lot of fans, it is also an opportunity to reminisce about the beauty and perfection of his game and life. Ayesha too took to her Instagram to celebrate her husband.
Also read: "Stephen Curry and Ayesha Curry should break up now": When Gabrielle Union admitted to giving the Currys some questionable advice in their earlier days as a couple
Ayesha Curry wishes Stephen Curry on his 35th birthday
Now that Stephen Curry is 35, Ayesha decided to wish him in a special way. She took to Instagram to declare her love for her husband. Ayesha also adorably declared what she loved the most about the Golden State Warriors star and that he would likely have the best year of his life.
Ayesha: "Happy Birthday to my love!!! 35 trips around the sun! Wow! I love everything about you but your soul is unmatched. I know this will be the best year yet! Happy birthday Stephen Curry."
 

View this post on Instagram

 
Ayesha's message only goes on to show that Curry certainly knows how to treat his wife right. Her comments on his soul highlight Curry's kindness and good heart. Hopefully, the two of them can enjoy a long and happy life together.
Curry only has a few seasons left in the NBA
At 35, it's hard to imagine Stephen Curry playing until he turns 40. LeBron James' case aside, it is safe to assume Steph only has a couple more years of high-level performance left in him. Even if he chooses to play after the age of 37-38, he will only be the shadow of his former self.
The 4-time NBA Champion is inadvertently nearing the end of his career. With the Warriors' downfall this season, it's hard to tell whether he will win another championship before he finally retires.
Also read: "With luck, maybe Stephen Curry will have a career in Turkey": Mark Jackson's 2009 draft notes about the Warriors' star emerge on an ESPN commercial
---
Share this article