Andrew Tate May Have Reportedly Accidentally Incriminated Himself While in Jail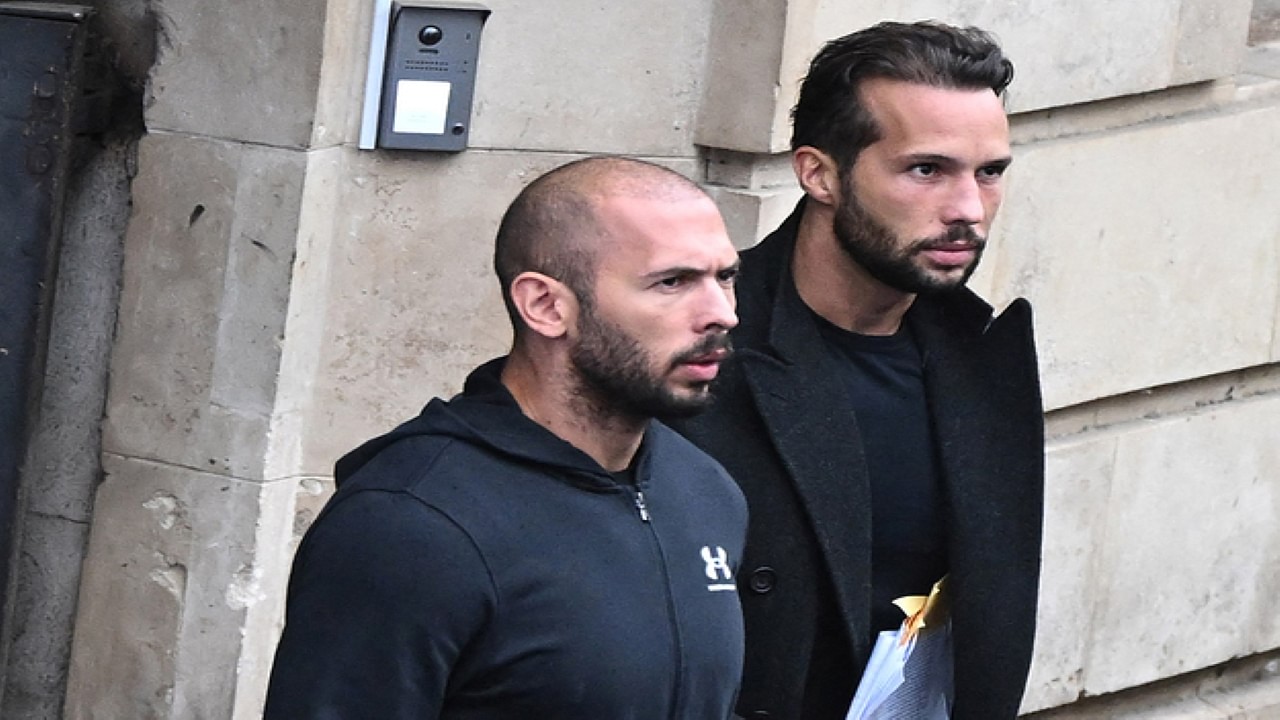 The Andrew Tate saga has taken an unexpected turn, with the Top G now reportedly incriminating himself in jail through an alleged phone call. For the uninformed, Andrew Tate and his brother Tristan Tate were arrested in Romania in late December 2022. The brothers were arrested on the alleged charges of human trafficking, ra*e, and money laundering.
Since their arrest, a lot of hypotheses have been concocted regarding the legality and authenticity of the crimes charged against them by Pro-Tate and Anti-Tate supporters. Tate and his brother, however, have maintained a stance of innocence so far.
Alleging that they are the victims of larger political propaganda in play in an effort to silence them. Although, this narrative may soon come back to haunt him, given the emergence of recent revelations.
A recent report from an Instagram account named 'No jumper' divulged that a solicitor employed with 'Lawyers for Workers' revealed that Tate allegedly incriminated himself on call. 
Also read: Vile 'Blackface' Conor McGregor Meme Leaves Fans & UFC Stars Divided: "Bring Back Khabib"
Andrew Tate reportedly incriminates himself in a Romanian prison. 
The lawyer can be seen in the video stating the alleged events that transpired in prison from his source, who is close to Tate. Apparently, the Top G disclosed confidential information on a phone call based on the assumption that the calls weren't regulated.
For those unaware, messages passed in prison through calls can and will be used against the offender. The source further went on to reveal that Tate allegedly bribed Romanian officials. 
The lawyer said: 
"The reports are that this guy did two outrageously out-of-bounds things on jail calls. So often, jail calls is what gets people screwed. They end up admitting stuff that gets them charged or they start committing whole new crimes. In this guy's case, first, there's only a list of people that he's allowed to call. The reports are that he called people on the approved list, but then they patched in other third parties. That could be its own crime.
 

View this post on Instagram

 
The lawyer continued: 
"Number two- this is actually the real problem. They're saying he's on jail calls discussing with another individual bribing two Romanian public officials."
The reports, if true, will prove to be consequential in the case made against Tate. However, Tate's ardent supporters can breathe a sigh of relief, given that these alleged crimes are yet to be authenticated. 
Also read: UFC 286: Kamaru Usman vs. Leon Edwards 3- Full Fight Card
What's next for Andrew Tate?
Tate has remained incarcerated since his arrest. He has been detained by Romanian authorities in Bucharest. Since his arrest, Tate and his brother have filed multiple appeals against their detention, only for the outcome to be in vain.
He has now had his detention extended for a third period until the end of March. The future looks bleak for Tate as things stand currently. 
Also read: Petr Yan Loss: When 'No Mercy' Landed an Illegal Knee Ending His Championship Run
---
Share this article