Disgraced Influencer Andrew Tate Could Be Released From Romanian Prison Following Bail Hearing Today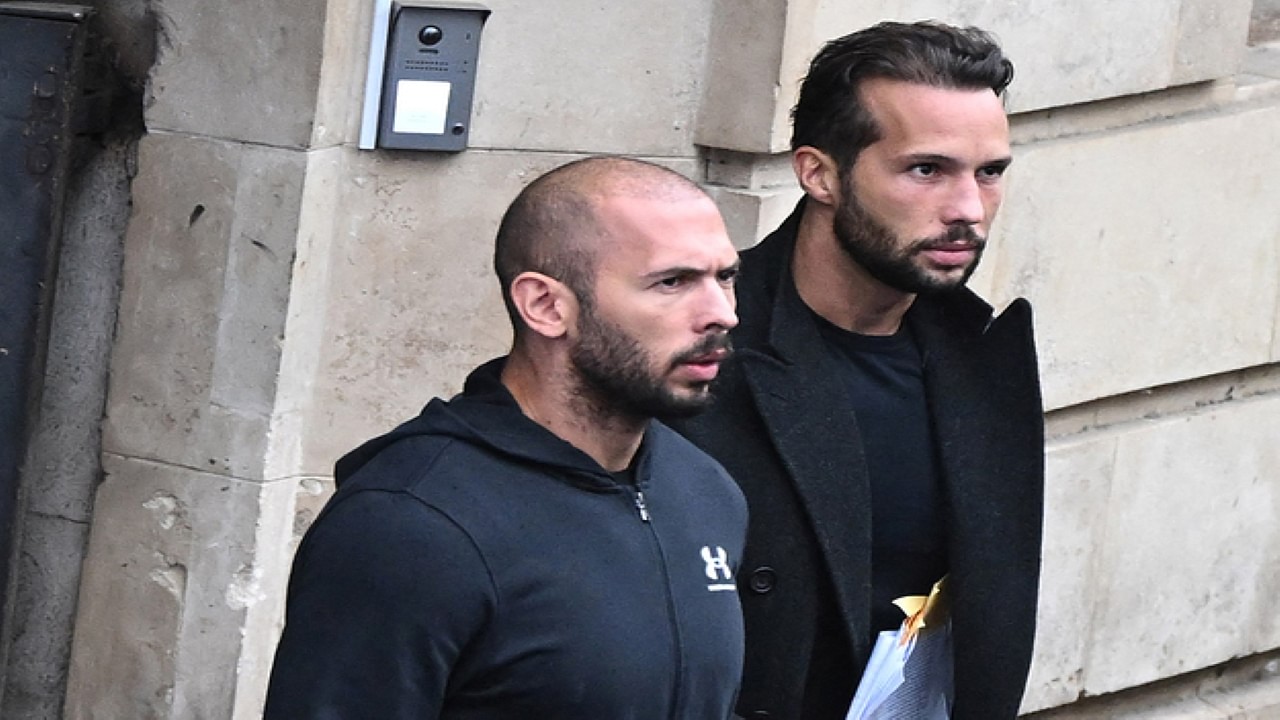 Disputed social media influencer Andrew Tate could be exonerated extremely soon, as the 36-year-old is scheduled to appear for his first bail hearing over the alleged charges of s*x trafficking. Andrew Tate and his brother Tristan were arrested on the suspicion of their alleged involvement in a human trafficking ring, money laundering and r**e charges.
They have since been detained in a Romanian prison for over the past two months. During this period, Tate and his brother have seen their reputation smeared across the globe, despite their stance on being innocent.
Tate, in fact, has gone on to infer that he is being used as a scapegoat in an effort to silence him. Fortunately for supporters of the former kickboxing world champion, there remains optimism.
Tate and his brother are now reportedly scheduled to make their first appearance for a bail hearing against the charges of s*x trafficking. 
Also read: Andrew Tate Kickboxing Record: A Peek Into 'Misogynist' Influencer's Combat History
Andrew Tate and his brother Tristan Tate to appear in court
Tate and his brother have filed multiple appeals against their detention, only to have it turned on. In spite of the fact that the Romanian authorities have not produced any tangible evidence in the case against them.
However, Tate and his brother have now been granted a bail hearing from a Romanian court, which could lead to their acquittal. Tate could be released as soon as today under the guise of a house arrest if the judge is of the impression it's 'safe' to do so.
A spokesperson for Tate said: 
"Last week, the Romanian judicial system approved a bail hearing for Andrew and Tristan Tate. This will take place, for the first time since their arrest, on Tuesday 14th, March for Andrew Tate and Wednesday 15th, March for Tristan Tate. Contrary to speculation, this bail hearing is not based on medical grounds neither were the previous appeals. We are extremely pleased to see both brothers have the opportunity to return home and spend time with their family whilst the investigation continues."
His brother, Tristan, on the other hand, has had his hearing scheduled for tomorrow. Two females, Luana Radu, 32, a former Romanian police officer and Georgiana Naghel, 28, a model and reported ex-girlfriend of Tate, are believed to be accomplices.
The pair is expected to appear for a bail hearing as well. It's important to note that neither the Tate brothers nor their accomplices have been formally charged. Provided they are granted bail, both brothers will be confined to their homes under 'house arrest'.
Also read: Andrew Tate May Have Reportedly Accidentally Incriminated Himself While in Jail
Will Andrew Tate be exonerated?
It is yet to be determined whether Andrew Tate will be entirely exonerated for the alleged crimes he has committed. Although, given that there is no evidence that has been obtained in the case against them, it would be difficult to deny them bail in the near future.
Provided they are allowed to be left out of a Romanian prison, it'll be on the premise of a house arrest, as mentioned above. Nonetheless, it's a start in what appears to be a long and exhausting battle. 
Also read: Is Andrew Tate a Billionaire: A Look Into the Misogynist Influencer's Net Worth
---
Share this article