Andrew Tate Release Date: What Did Adin Ross Say About 'Cobra' and 'The Matrix' Conspiracy?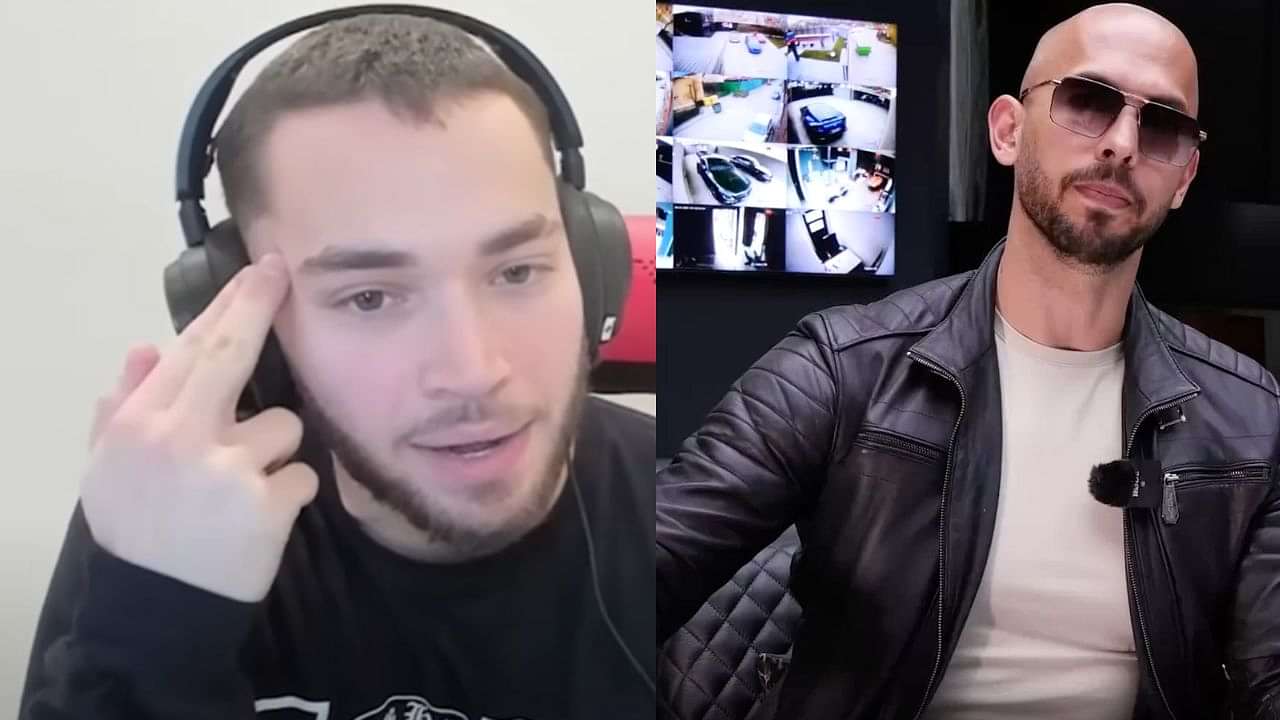 The release of Andrew Tate and his brother Tristan Tate on March 31st has left the brothers' following revelling in joy. Although, his audience did find the date of their release bizarre given the prior accusations made by Andrew Tate on the 'Matrix'.
Andrew Tate was arrested on the 29th of December 2022 by Romanian police forces in their mansion in Bucharest. They were arrested under the alleged charges of human trafficking, ra*e, and money laundering.
However, after three long months, Tate was released from prison yesterday, alongside his brother. The pair, in lieu, were placed under house arrest while Romanian authorities continue their investigation into the alleged crimes they were charged with.
Loading embed tweet https://twitter.com/Rap/status/1641878350217064448?ref_src=twsrc%5Etfw
With the news of his release being publicized, his ardent supporters rejoiced. One such supporter and friend, Adin Ross, took to social media to express his gaiety at the news. Although, Ross' comments did lead to speculation, which has left the internet flummoxed.
Adin Ross draws an interesting parallel between Andrew Tate's release date and the Matrix movie
The Tate brothers are revered, there's no arguing that. The disclosure of their release from prison is a testament to that. While many supporters were happy, Adin Ross made an interesting admission on Twitter.
Ross took to Twitter to voice his pleasure at their release. However, the internet influencer also drew parallels between the dates Tate and his brother were released. And the date, on which the movie, the 'Matrix' was released.
Alluding to the several accusations made by the Top G about the concept. Ross said:
"Welcome Home brothers. @Cobratate @TateTheTalisman it must be a coincidence you guys get out on the release date of the matrix"
Loading embed tweet https://twitter.com/adinross/status/1641902623698698240?ref_src=twsrc%5Etfw
The Matrix was released on March 31st, 1999. Tate has previously expressed his dismay with the concept. The British American has gone on record to insinuate that human beings are a victim of a false sense of reality.
The 36-year-old in fact inferred that we are an illusion, designed to obey commands that have no relevance to what we actually want to do. Rather, we are fed narratives and tales to deviate our attention from the more significant things in life.
What's next for Andrew Tate?
Since his release from the Romanian prison, the British-American has made multiple posts on Twitter. One of them that caught the attention of patronage was a video of him pacing through his house.
Loading embed tweet https://twitter.com/Cobratate/status/1641955744495935488?ref_src=twsrc%5Etfw
As mentioned earlier, Tate would be placed under house arrest for the foreseeable future. He will have to abide by the regulations stated to him, if he wishes to be a free man.
For any other relevant updates regarding the Top G, stay tuned.
---