Conor McGregor Outlines 'Strategy' for Michael Chandler Bout and Hopes More '100 UFC Fights' in Future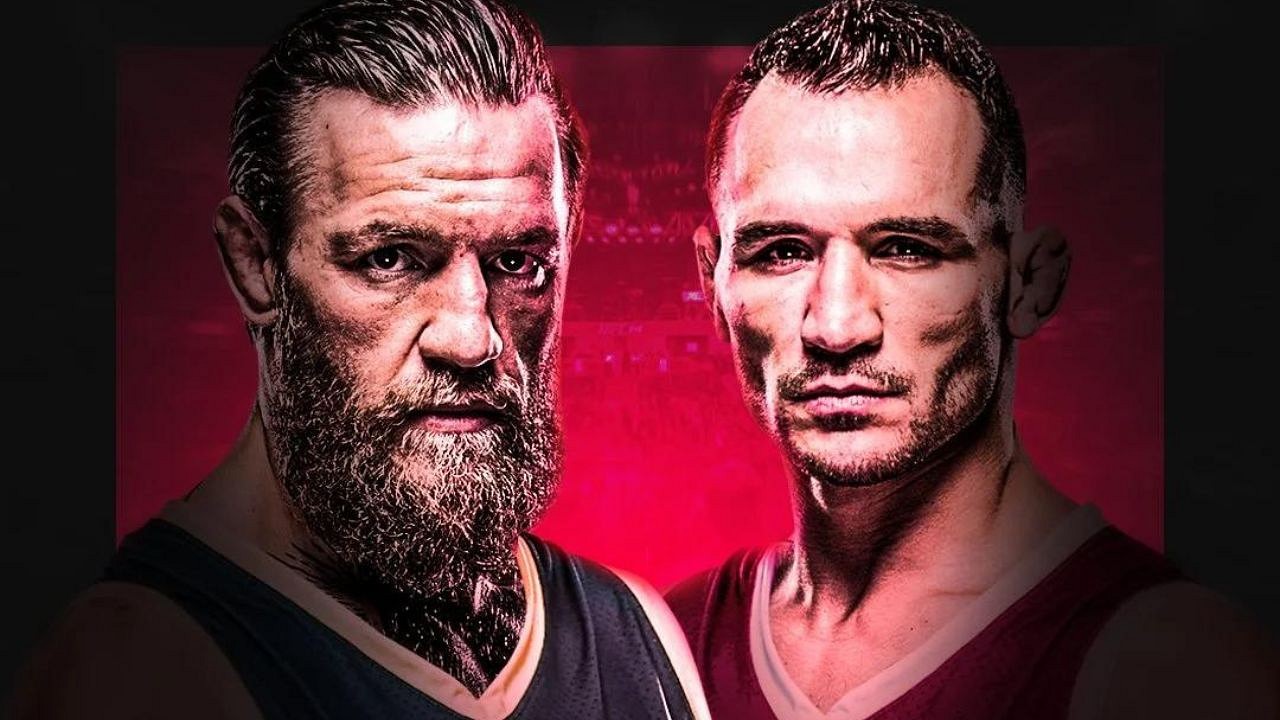 Conor McGregor has sparked the interest of the MMA community with his latest comments on Michael Chandler as well as giving an insight into his future in the sport. Earlier this year, UFC President Dana White announced that McGregor would mark his return to the octagon in a bout against former UFC lightweight title contender Michael Chandler.
The pair were scheduled to take up positions as coaches on the upcoming season of The Ultimate Fighter. White had stated that the two athletes would compete in battle following the culmination of the series.
 

View this post on Instagram

 
Pictures of McGregor have since surfaced on social media, with the Irishman donning his typical exquisite suits while on the set of the TV show. The Notorious one recently reflected on his upcoming battle with Iron Mike and dished out some more in his latest interview.
Also read: Vile 'Blackface' Conor McGregor Meme Leaves Fans & UFC Stars Divided: "Bring Back Khabib"
Conor McGregor states he wants 100 more fights; Believes he's too skilled for Michael Chandler!
The 34-year-old recently engaged in a conversation with Barstool Sports. McGregor was inquired on several subjects, including his upcoming fight against Michael Chandler. In addition, Mac was queried about his ambitions in the sport going forward.
When queried about how he sees the fight playing out, McGregor said:
"For Chandler, Im just too slick for him, I'm too skilled for him, and he's not fought someone like me. I've fought someone like him, though…It's just in general. It's the mixed martial arts style, right? The short wrestler. It's just kind of MMA, isn't it? It ain't nothing peculiar…or unsure of. I've fought against that style (for) many, many years. 
 

View this post on Instagram

 
McGregor continued:
"Michael he's had some excellent fights, and he's earned his right to be in this position, but It'll be my job now on fight night to show the levels and show there is a much higher difference in skill level here and that's it"  
McGregor has proved to be precise in his evaluations in the past. Especially when it comes to comparatively shorter wrestlers, whose foremost striking trait is their overhand right.
Obviously, it's yet to be determined if his prognosis of this fight will eventually be the actual outcome. Nonetheless, it will make for an electric fight, given the reputation the two men hold.
 

View this post on Instagram

 
The Irishman also mentioned that he hopes to have another 100 fights before he reaches his breaking point in MMA.
Also read: Nate Diaz Irked by Mike Tyson Praising Conor McGregor Despite His Loss to Floyd Mayweather: "I Took Him Out in 8 Mins"
McGregor vs Chandler: The most exhilarating first round in UFC history?!
Conor McGregor has earned a distinction for his sublime displays in the first round of his fights. He is renowned for his ability to pit his opponents under pressure right off the bat.
Michael Chandler, despite the general consensus, is known to be a quick start as well. Although, he doesn't rely on applying pressure on his competition. He rather imposes his will through his powerful strikes.
McGregor's path relies on methodical striking, while Chandler is prominent for just clipping his opponents in the blink of an eye. Needless to say, when the duo does collide, it will be replicant of a scenario that occurs when an unstoppable force meets an immovable object.
Also read: Did Conor McGregor Train Merab Dvalishvili for His Fight With Petr Yan in Las Vegas?
---
Share this article